2011年 05月 28日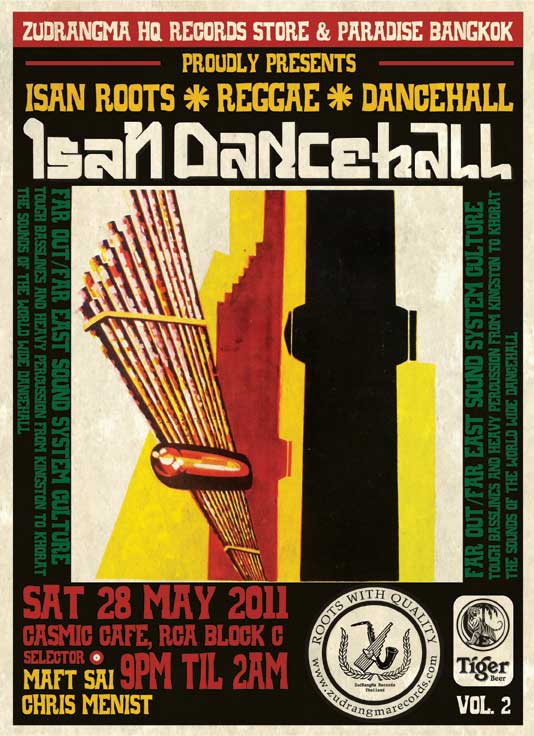 ZUDRANGMA H.Q. RECORDS STORE & PARADISE BANGKOK
proudly presents...

ISAN DANCEHALL 2
Far Out/Far East Sound System Culture
DJs Maft Sai & Chris Menist (Paradise Bangkok) shift focus with their latest project, 'Isan Dancehall'. With an emphasis on music built for sound systems, outside parties and the worldwide dancehall, from Kingston to Ubon, from Accra to Khon Kaen, join their journey through tough basslines, heavy percussion and music designed to move any crowd from around the globe. Isan Dancehall - get ready for the Afro/Asian Soundclash.....
..........................
PARTY INFO:
Date: Saturday 28th May 2011. 09pm - Late
DJs: Maft Sai, Chris Menist
Music policy / File Under: ISAN ROOTS, RAGGAE & DANCEHALL.
Door: 200 Baht + 1 Beer
Where: COSMIC CAFE, RCA BLOCK C