2015年 02月 14日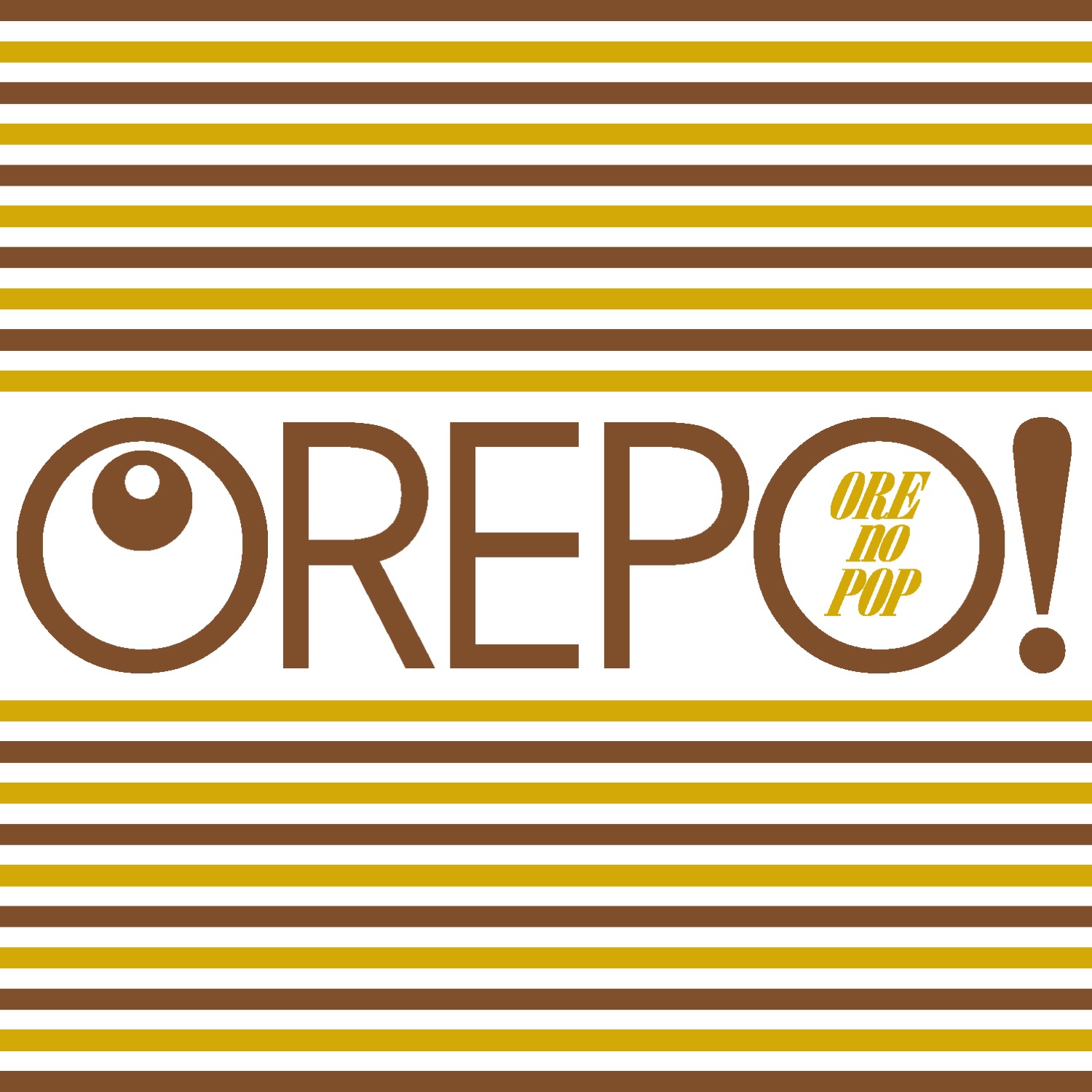 2月14日(土)
OREPO!
会場 函館千代台
base
開始 22:00
入場料 1,000円 (1ドリンク付)
DJ:三代目、ONO店長、クドマユ、SOUNTRA BOY、DJ BAKERY
ギターポップを中心に、自分たちがPOPだと思うあらゆる音楽=「OREPO(オレのPOP)」を、愛情を込めてお届け。
バレンタインデーに予定のないみなさんも、逆に恋人同士で甘いムードになりたい方も、誰もが楽しめる素敵な空間を約束します!
【DJ紹介】
三代目・・・某和楽器店の三代目。市内随一の音楽コレクター。
ONO店長・・・今はなき某デパートにあったCD屋の店長をつとめていた。以来、ずっと「店長」というあだ名。
クドマユ・・・函館のレディース古着といえばこの人。インパクトのあるファッションなので、遠くからでも目立つ。
SOUNTRA BOY・・・惜しまれながら閉店した某カフェの元オーナー。今後はDJとしての活躍が期待される。
DJ BAKERY・・・ネーミングの由来は、パンが好きだから。別名「総統」。
当日、DJ BAKERYによる初のMix CDを販売予定。枚数限定ですのでぜひ!
[Playlist] "OREPO" 2014.11.15 @ base
"You're The Best Thing" The Style Council
"Ineptitude, Dude!" Love Dance
"Ping Pong" StereoLab
"I'm Lost Without You Here" Rocketship
"Hey,Hey,Girl / Naomi And Me" Rocketship
"Love Theme From Spartacus" Dj Sly
"Don't Stop (Color On The Walls)" Foster The People
"汚染水" 曽我部恵一とパラダイスバンド
"Make Out City (Remix By Mike Simpson)" Beck
"冬へと走り出そう (ハグトーンズ ver)" かせきさいだぁ
"光速道路" So Nice
"Alison (Disco)" Emmina
(playlist by ONO店長)
"Trying To Be Cool (The Chainsmokers Remix)" Phoenix
"Two Month Off" Underworld
"The Archer" The Deer Tracks
"Age Of Innocence" The Smashing Pumpkins
"Am I Why? No" Mew
"Everybody Needs A Fence To Lean On" Headlights
"City Dreamer" The Go Find
"The Reeling" Passion Pit
"Fire Eye'd Boy" Broken Social Scene
"Hurricane" Athlete
(playlist by SOUNTRA BOY)
"Radio #1" Air
"Ain't Got Nobody" Weezer
"In This Home On Ice" Clap Your Hands Say Yeah
"Cut Your Hair" Pavement
"I Hang Suspended" The Boo Radleys
"When You Sleep" My Bloody Valentine
"Never Understand" The Jesus And Mary Chain
"Dawn Rider" Mum & Dad
"Typical Girls" The Slits
"Working For Vacation" Cibo Matto
"Lazy Itis" Happy Mondays
"Happy Talk" Captain Sensible
"Peace To My Way (夢)" Y to the ONE & Tiger-T
"Accidently Kelly Street" Frente!
"Here's Where The Story Ends" The Sundays
"Illumination" Broadcast
"Mushaboom" Feist
"Lovers Rock" 二階堂和美
"ラスト・ナンバー" Pedro & Capricious
(Playlist by DJ BAKERY)
[Playlist] "OREPO" 2014.08.23 @ base
"It's Easier Without Her" Brent Cash
"You Make It Easy" Dylan Mondgreen
"Number One Son" Camera Obscura
"She's Losing It" Belle And Sebastian
"Evensong" The Gentle Waves
"When All's Well" Everything But The Girl
"Window Shopping" The Friday Club
"I Like To Do All The Talking Myself" Gentle Tuesday
"Gentle Tuesday" Primal Scream
"This Is The One" The Stone Roses
"Forever" The Hit Parade
"ぼくらが旅に出る理由" 小沢健二
"痛快ウキウキ通り" 曽我部恵一とパラダイスバンド
"NYC Tonight" Dump
(playlist by ONO店長)
"Stereo Love" Seagull Screaming Kiss Her Kiss Her
"Don't Stop The Music" tofubeats
"Moonik" Collette
"宇宙エレベーター" Capsule
"トゥイギー・トゥイギー" 野宮真貴
"アポロ" Spanova
"走るシマリス" Yamp Kolt
"Bubbles" Eletronico
"Limelight" Hour Musik
"Morning Star Lilly" Melting Holidays
(playlist by 三代目)
"Starlight, Starlight" Exlovers
"Moments" Mixtapes And Cellmates
"Starlett Johanson" The Teenagers
"Arrows" Reverie Sound Revue
"Scratch" Letting Up Despite Great Faults
"Bodysnatchers" Radiohead
"Phantom Punch" Sondre Lerche
"Coffee Table" Lemaitre
"Back Seat" Atlas Genius
"Closing Scene" The Radio Dept.
"Ageless Beauty" Stars
(playlist by SOUNTRA BOY)
"Women Of The World" Jim O'Rourke
"The Seasons Reverse" Gastr Del Sol
"Miss Parker (Long Version)" M.Organ
"Tropicalia (LP Version)" Beck
"You Can Have It All (Edit)" Yo La Tengo
"Sacre Charlamagne" The Delgados
"I Never Want To See You Again" Quasi
"A.M. 180" Grandaddy
"Stereo" Pavement
"Some Candy Talking" The Jesus And Mary Chain
"Like A Daydream" Ride
"Shack Up" A Certain Ratio
"Never Stop" Echo & The Bunnymen
"Going Underground" The Jam
"Revolution Rock" The Clash
"ONE LIFE" Y to the ONE
"Stereotype" The Specials
"幽霊の気分で" 坂本慎太郎
"Day Dream" Casper The Ghost (Bushmind & やけのはら)
"イージュー★ライダー'97" 奥田民生
"Elephant Stone (Mint Royale Remix)" The Stone Roses
"Needles And Pins" Ramones
(playlist by HIROO総統)