2018年 05月 01日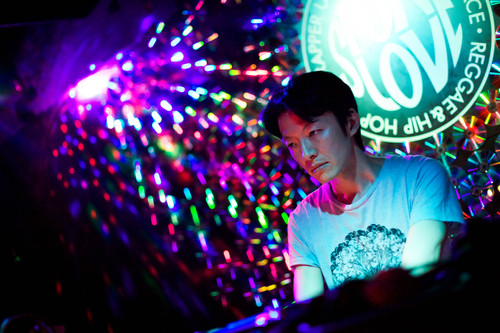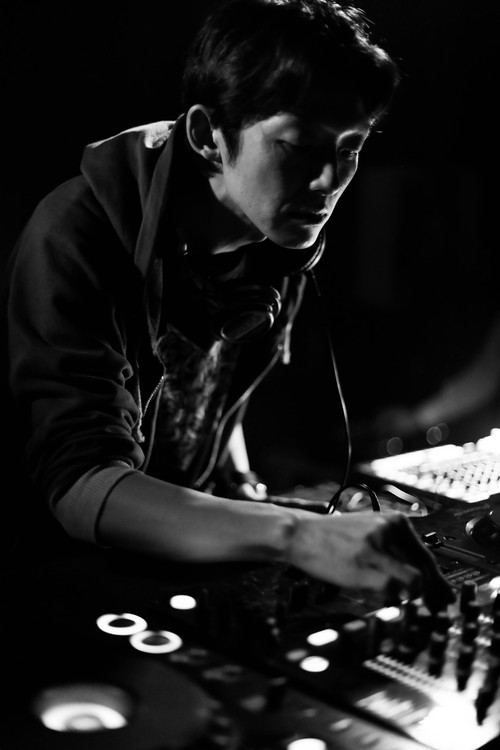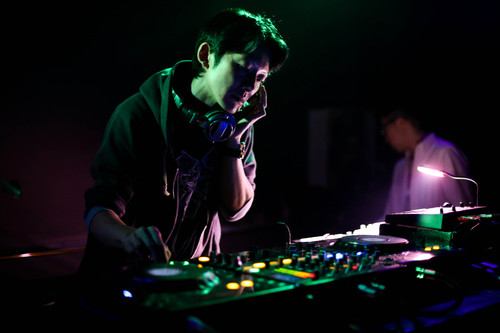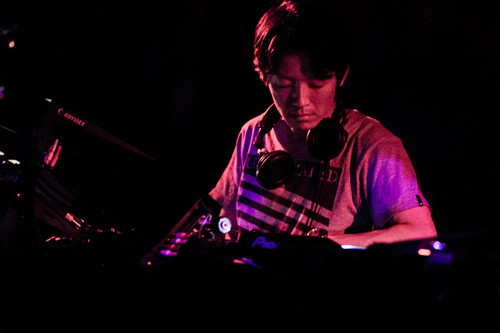 HIROO a.k.a. HALATION
Had been concerned with a local community in Japan, where Hardcore, Rap, Free Jazz, Folk & Blues collide with each other and explode, during dozen years or so.
Moved to Bangkok in 2009.
His party "GIANT SWING" is organized in Bangkok with DJ mAsa niwayama. That non-genre party invited various guests such as ALTZ, L?K?O, Naohito Uchiyama [Synapse], SINKICHI [bud ryukyu], DJ YAHMAN, DJ DOPPELGENGER, REBEL MUSICAL a.k.a. DJ KEI, BLOWBOHEMIA a.k.a. Masumoto Kota, Nu-Doh [bud ryukyu], DJ ENDO [CONVERGE+], NKchan (Japan), Patrizio Cavaliere (UK), THE ELECTRIC DOG, SayakaStar (Germany), Dan Bi Mong [Digital Natives] (Switzerland / Vietnam), DJ Dragon and MC Sinamon (Thailand).
Also resident of Bangkok's top Dubstep party "DUBWAY" with DJ Dragon [Homebass Communications], MC Sinamon, Jo Stitch [Jiving-Tribe], etc. We invited DJs & musicians such as Goth-Trad (Japan), PINCH [Tectonic Recordings], RSD a.k.a. Rob Smith [Smith & Mighty] (UK), Greg G [7even Recordings] (France / Japan), SABRE [Metalheadz], GA-PI DUB KITCHEN a.k.a. Gap T-bone (Thailand) and MC ABU [original member of Homebass Communications] (Japan). Artworks have been made collaborating with artists like Thun "TRK" Puchpen, Alex Face (Thailand), Chip 7 (US) and QOTAROO (Japan).
In 2012, back in Hakodate City (Hokkaido) where soul of Y to the ONE (1980-2011, "The best-kept secret of Japanese Hip Hop") rests in peace.
He had owned his music label called "Oyamapan Sound" from 2006 to 2014.
In 2013, his latest project "HALATION" started in Hokkaido.
Various artists have performed for its events. ALTZ, DJ DYE [THA BLUE HERB], K-BOMB (a.k.a. KILLER-BONG), B.I.G. JOE (as a DJ), DJ YOGURT, DJ DOPPELGENGER, REBEL MUSICAL, O.N.O [THA BLUE HERB], Kanako Horiuchi, RABIRABI, Kyo Sakurai, SATOL, aonami, cro-magnon [JAZZY SPORT], THA BLUE HERB, Naohito Uchiyama, JINTANA, COMPUMA, MC MANGO (Japan), DJ DRAGON, Maft Sai, mAsa niwayama (Thailand) and Rocco Universal (UK).
"HALATION" have become a trademark of HIROO.
Selected discography
"Lost in Thailand" [Compilation] (WORLD DJ's / 2009)
"24←24 daydream" [Mix CD] (WORLD DJ's / 2009 [2008 reissue])
"Ghost Town Dub" [Mix CD] (WORLD DJ's / 2009 [2008 reissue])
"City Lights" [Mix CD] (WORLD DJ's / 2009 [2007 reissue])
"Under The Floor" [Mix CD] (WORLD DJ's / 2009 [2003 reissue])
DJ BREAD BASTARD "BANGKOK BANG DOWN" [Mix CD] (GURUZ / 2011)
DJ BREAD BASTARD "A NIGHT AT GO-GO BARS" [Mix CD] (GURUZ / 2016)
"HLTN" [Mix CD] (2017)
http://www.mixcloud.com/avaunt
http://www.residentadvisor.net/dj/hiroo
北海道札幌出身。イギリスに2年間滞在した後、1999年に函館にてDJを始める。2008年より「日本語ラップ最後の秘境」「世界的にみてもとてつもないオリジナル」と評された函館のラッパー、Y to the ONEのライブDJをつとめる。
2009年バンコクに移住。同じく北海道出身のmAsa niwayamaと共にパーティー"GIANT SWING"を開始。徹底した音楽主義により、現地のクラブ関係者と世界中から集まるパーティーピープルより絶賛される。また、タイを代表するパーティー"DUBWAY"にはレジデントDJとして参加。2012年に帰国。
2013年に函館で"HALATION"始動。エネルギーに満ちた空間を実現するため、あらゆるアプローチでの実験を繰り返してきた。2017年には主催を他のメンバーに引き継ぐが、「a.k.a. HALATION」という自身の名義にそのコンセプトを残す。同年には"GIANT SWING"を東京で初開催。北海道の小さな街から、大きなアジアのシーンを築くため日々力を注いでいる。